The Indian government prohibited 59 Chinese applications in July 2020, claiming the unity and independence of Indian Internet. PUBG Mobile, a famous battle royale game, has now been banned in India, along with 117 other Chinese applications. It was undoubtedly a shock, given that India was Tencent's gaming hub. Nevertheless, now that the game has been formally banned by the government, we've come up with top 5 best alternatives to PUBG Mobile. So, without further ado, let's uncover the top games similar to PUBG Mobile available on both Android and iOS.
Top 5 Best Alternatives to PUBG Mobile
1. Call of Duty: Mobile
Call of Duty: Mobile was released last year on both Android and iOS to compete with PUBG Mobile. Fast forward to present, and the game, like PUBG Mobile, has a thriving following in India. Now since PUBG has been blacklisted, it's the ideal opportunity to give this incredible battle royale game a go.
Furthermore, since CoD: Mobile is distributed by Activision, based in USA, the odds of the game being banned are little to none. The nicest thing regarding Call of Duty: Mobile is that gamers get to enjoy everything. There's a pvp battle royale game, a 5v5 deathmatch, and multiplayer gameplay like Call of Duty: Black Ops, among other things.
You may also modify your character's appearance, weaponry, unlock new characters, receive awards, and more. Best of all, the game only consumes around 2GB of mobile storage and works well on low-cost Android handsets, making it among the top 5 best alternatives to PUBG Mobile. In brief, Call of Duty: Mobile is considered the finest PUBG replacement available at the moment.
2. Fortnite
Epic should take advantage of the Indian market now that Fortnite has been removed from Apple's App Store and PUBG has been banned in India. Fortnite has a lot of potential in India since 80% users are Android users. However, there is one factor that forces us to rank it second: its massive download space and compatibility demands.
Not to mention, Fortnite has been deleted from the Google Play Store, but you can still download it via its own store. The installation procedure is rather simple, and this article will show you how to download Fortnite on Android instead of using the Play Store. To come to our major gripe, Fortnite consumes up to 8GB of storage, which is a lot for low-cost Android handsets, particularly in India.
Fortnite also requires an Android handset with Android 8 or above, at least 4GB of RAM, a GPU with Adreno 530/Mali G71 or above, and a mid to high-tier cpu. To put it another way, if your Android phone has a Snapdragon 8-gen processor, you're fine to go. Additionally, certain 6-gen processors are now capable of handling Fortnite rather effectively.
Fortnite is a videogame that is nearly identical to PUBG Mobile in terms of gameplay. Hence, we put it in the top 5 best alternatives to PUBG Mobile list. It includes 100-player battle royale, Party Royale, Creative, and Save the World are the four game modes available. Party Royal is similar to PUBG's Cheer Park; Creative allows you to establish your own island; and Save the World is a co-op tower protection combat game mode.
3. Garena Free Fire: 3volution
Garena Free Fire – Battlegrounds can be put among the top 5 best alternatives to PUBG Mobile game to start with if you're not yet ready to leap into an elevated battle. The buttons are all on the display and easy to use, but the best part for you is that you just have to compete against 49 other players in a 10-minute time limit to make it to the goal. That's a brief game to practice all of your abilities before a big fight.
The fundamentals of the battle royale game mode haven't changed. To win the war, you'll be dropped on a desolate island and must acquire decent weaponry, as well as medkits, and remain within the safe zone.
With built-in voice chat, you could even create 4-man teams and speak between yourself to formulate a plan. Their visuals are smooth, therefore you shouldn't have any latency when playing.
4. Hopeless Land: Fight for Survival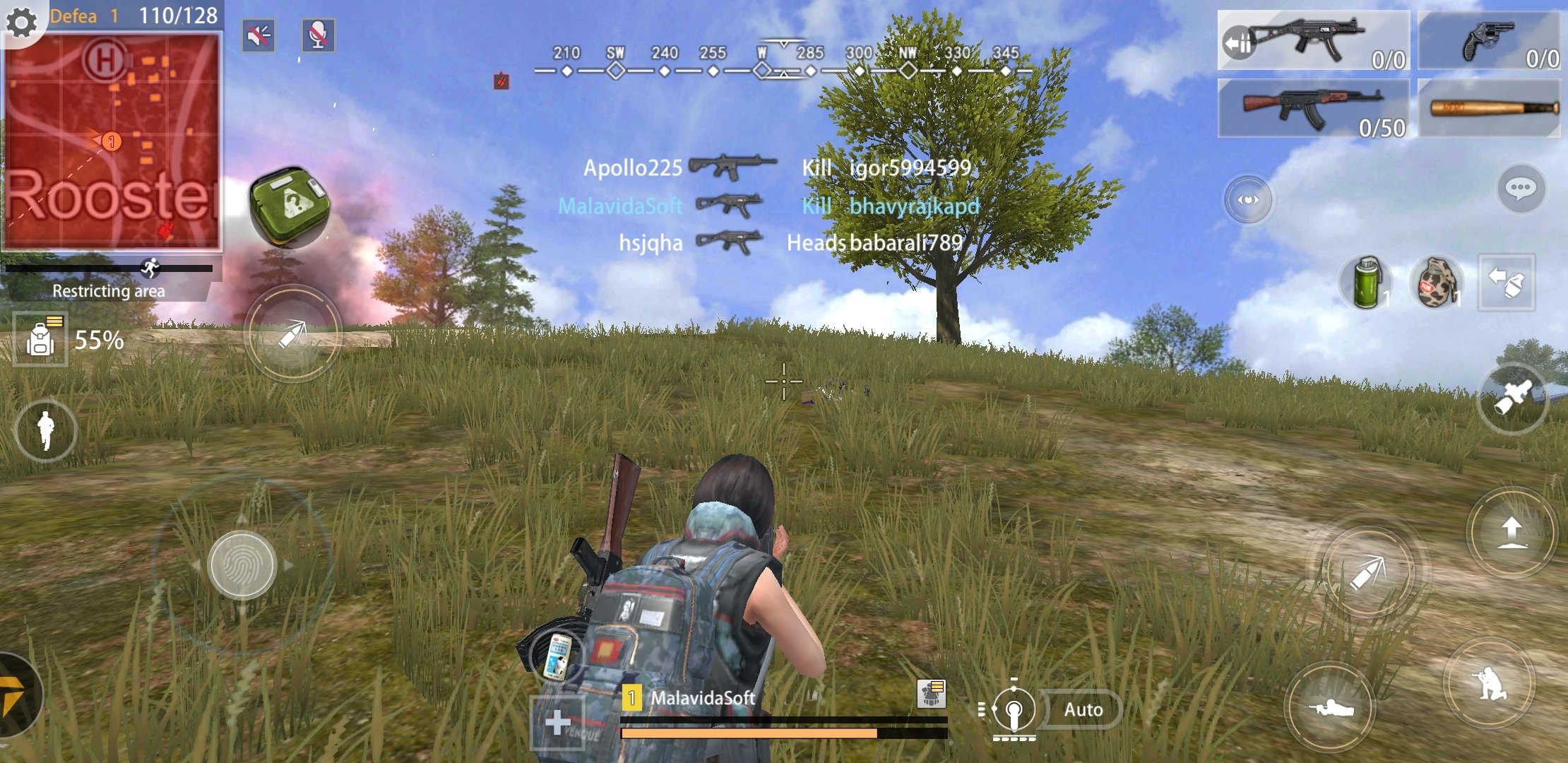 Another one in the list of top 5 best alternatives to PUBG Mobile is Hopeless Land: Fight for Survival. It has received positive feedback from the mobile gaming industry. It's a possible PUBG replacement that focuses on endurance. The game includes a survival mode in which you may compete against 121 other gamers to see who can stay the longest.
It has an Asian flair about it, and you'd feel quite at home there. To win the game modes, you may pilot a chopper, land in various locations, and confront the deadly battlefield. And, unlike PUBG, the gameplay is not only about guns and weaponry; to survive a round, you must have smart strategic abilities.
A danger zone follows you here as well, and you must remain within the safer place to continue playing. The great feature is that it works with a variety of Android phones and tablets. Overall, Hopeless Land is a worthy substitute for PUBG Mobile on Android and iOS, with over 50 million downloads on Google Play alone.
5. Battlelands Royale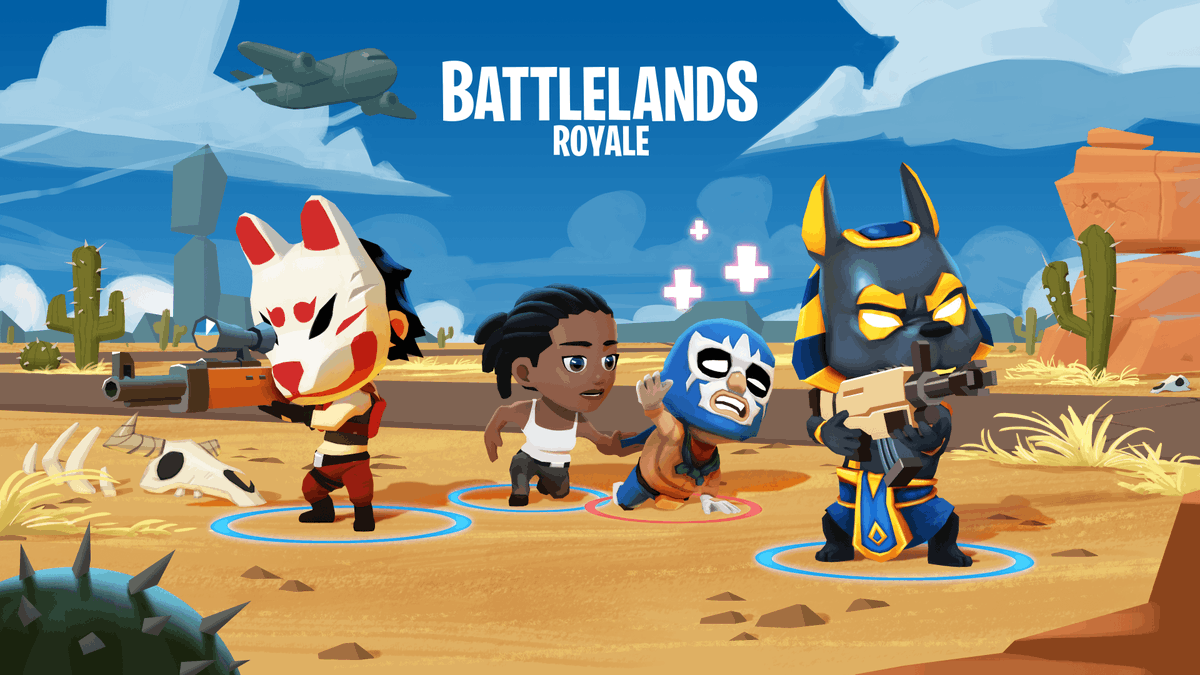 Battlelands Royale, as the name indicates, is a battle royale game and one of the top 5 best alternatives to PUBG Mobile, but with a wacky hilarious twist. It's not your typical bloody shooter, but it does have charming avatars and a cartoonish backdrop. The primary theme, on the other hand, is a 32-user battle royale game in which the bloodshed never stops.
Battlelands Royale also has the advantage of not requiring players to queue in lobbies to begin the game. Simply press the play button and you'll be on a parachute, ready to loot, assault, and fight. The battle royale is about 3 to 5 minutes long.
You may enjoy the game single or with a partner, and you must control your battlefield from all corners. The map is also rather large, and you'll have to play the game to figure out where everything is. Overall, Battlelands Royale is an exciting game similar to PUBG Mobile that you may play for a short period of time.