We have seen some of the most anticipated games PC which got hit back in 2020. Many gamers became poor buying these expensive and irresistible games. Of course, don't forget huge numbers of 1TB hard drives that were bought to install these big games. Even though these disadvantages resisted gamers, they still hopped over these obstacles and downloaded their awaited game. When you're a gamer you start to produce some abstract bond with them. You start to slowly dive into the game's plot and experience it in a whole different way. Some players even start combining real life with the game instead. That's when things go wrong and end up being an addiction to games.
Despite the huge space required by these games, they hold our expectations. Thus, we, gamers keep buying these expensive games. Now let's look at some upcoming most anticipated games PC in 2021 that will probably use half of your hard drive alone.
Top 5 Anticipated Games PC
5. Five Nights at Freddy's: Security Breach
Available on – Pc. Ps5, Ps4
Release date – early 2021 
On June 13, 2014, Scott sent the first game of this franchise to Steam's Greenlight. After it was released, it received many positive reactions. It was a whole new different scary gameplay. In 2021 Scott Cawthon is collaborating with steel wood studios and making a new game of this series. This has completely hyped the Five Nights at Freddy's fans. Five Nights at Freddy's has been played by every single gamer. After this game got premiered on the ps5 on the trailer, fans have been building excitement day by day.
Five Nights at Freddy's: Security Breach is plotted on a mall. Nothing is said about what happens in the game. We just know that it has an 80s mall environment. It will be fun to see where this series takes us, graphically and on the gameplay side. 
4. Resident Evil Village
Available on – Ps5, Xbox Series X/S, Pc
Release date – May 7, 2021
Capcom received much appreciation for their many releases. Especially, the Resident Evil series. Probably the best PC games of all time. The RE Engine has made some unique games, including the "Devil May Cry series," and "Resident Evil 2 Remastered." At least with the "Resident Evil" series, Capcom has remastered the game very well. The remastered version looks more realistic and improves the jumpscares, zombies, and shoot and run gameplay.
The new upcoming Resident Evil is set after a few years of Resident Evil 7. Ethan Winter returns. Game makers revealed, "Ethan's world suddenly comes crashing down once again when Chris Redfield, an unexpected yet familiar face makes an appearance, setting off a chain of events that sees a distraught. Ethan seeking answers to Chris's shocking actions. Ultimately, finding him in a mysterious village." Not much information about the gameplay has been given off by Capcom but many trailers have been released.
3. Halo Infinite
Available on – Xbox One, and Xbox Series X/S, pc
Release date – 2021 (September – December)
Didn't expect an Xbox exclusive on this list, did you? Nonetheless, this game is also playable on PC. That forces us to put this on our list today. The Halo franchise has been loved by fans for a decade. However, fans don't seem to admire the new features added to Halo. This is probably because some old features have been replaced. The new upcoming Halo Infinite might win back the hearts of Halo fans. After playing the thrilling 8-minute demo gameplay, fans have been showing positive reactions. 
Halo Infinite brings us into the first-person shooting with alien type creatures. Master Chief John-117 returns in this 7th game of the Halo series.
2. Far Cry 6
Available on – PlayStation®4, PlayStation®5, Xbox One, Xbox Series X|S, Pc
Release date – 2021
Ubisoft never disappoints, they have been making hits for a long time. The announcement of an addition to the Far Cry series has made people thrilled. Ubisoft makes sure their Far Cry fans don't complain saying their games are substandard. We think this is where a huge sum of money is put into.
Far Cry 6 is based on a fictional Caribbean island named Yara. Mainly inspired by Cuba. It is also ruled as a dictatorship by"El Presidente" Antón Castillo (portrayed by Giancarlo Esposito). He is raising his son Diego (Anthony Gonzalez) to go by his rules. You are a guerilla fighter Dani Rojas, making plans to drop Castillo and his regime. The thrilling action-adventure first-person shooter is what the far cry franchise holds. Ubisoft has been busy making other games. Hence, Far Cry received less attention. Let us see if this last entry is a top-notch game.
1. Overwatch 2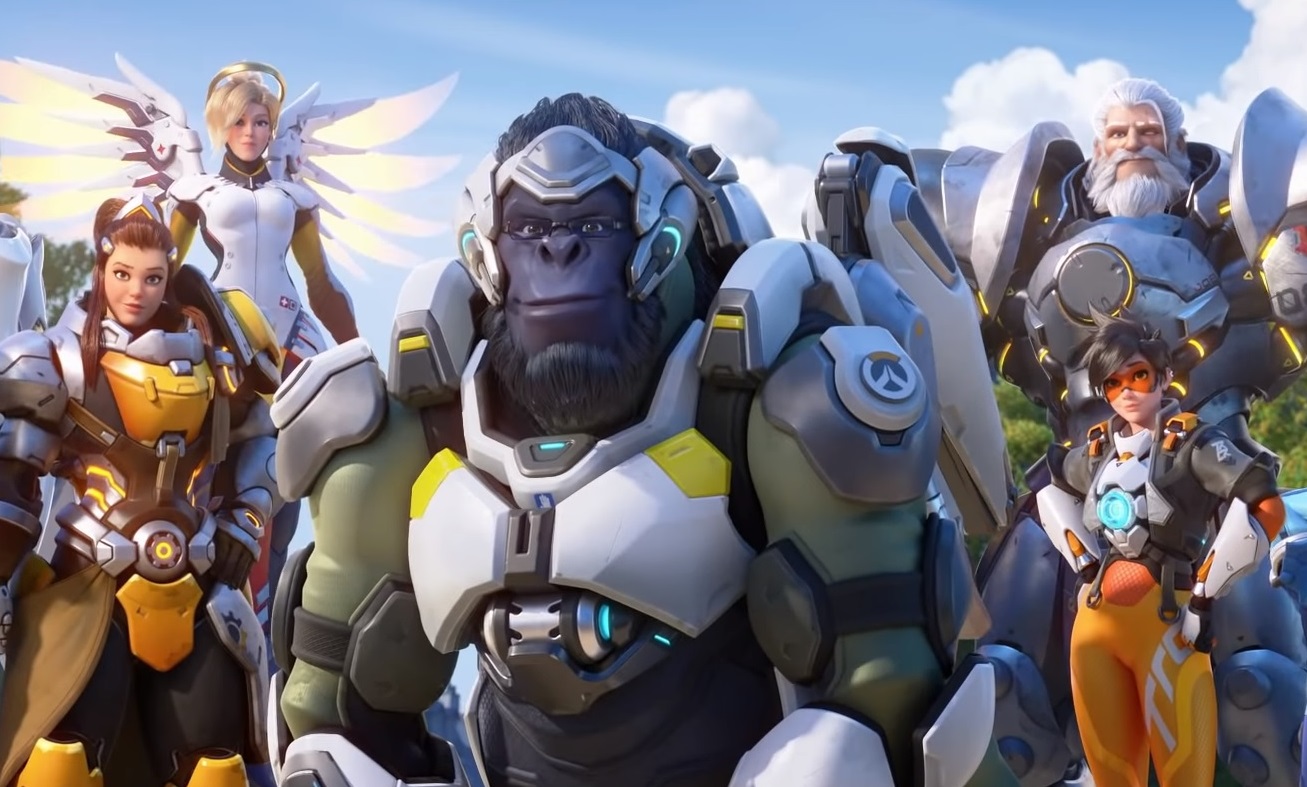 Available on- PC, PS4, Xbox One, and Nintendo Switch
Release date- 2022
Overwatch truly did a lot of contributions in the first-person shooter gaming experience. Receiving so many rewards and becoming one of the most played games in esports made Blizzard very proud of their game. After running for years and still holding a good position within the gaming community, motivated blizzard to announce Overwatch 2. In 2019, Blizzard announced the new sequel at Blizzcon. 
The game will carry on a "shared multiplayer environment" between the original Overwatch, so that the players in both games can play together in the existing player versus player (PvP) modes, getting back all unlocked accessories and other features. Sadly, the game has been postponed since Blizzard has been focusing on other games. This makes Overwatch one of the most anticipated games PC in 2021. However, Blizzard will keep us updated with information on the progress of the game.
Some games might have missed a spot on this list. Nevertheless, these are the games we think are most anticipated in 2021.